Metals are unlike plants, they do not grow or flourish in abundant sunlight. They degrade with time if exposed to extreme UV rays or a harmful environment. No art can survive forever and somehow it will lose its shine. Metal photo prints are no exception and they will fade over time. Although the metal frame may not show any sign of degrading, the photo printed on it can lose colour and texture. The sunlight is one of the many factors that may make your metal prints weak. Metal prints are quite popular among artists for a reason, and photographers and interior designers love printing their photos on them. So, it is important to know how to save your metal prints from fading. Keeping your precious prints from rotting away in the sun you can use these tips and make them last for a while longer.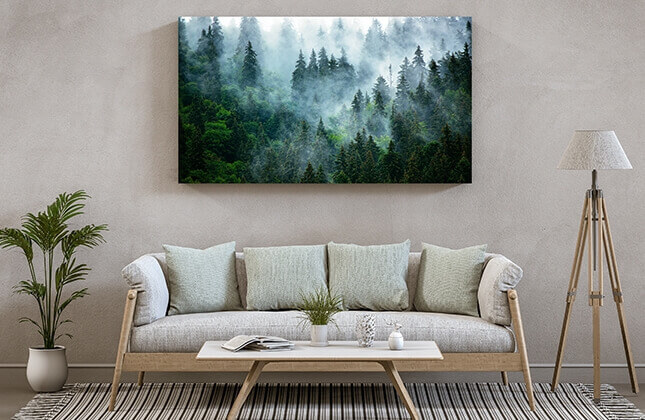 Tips for minimum fading of metal prints
Keep them away from the Sun: If you wish to hang your metal prints outdoors, you should look for a spot that gets the least sunlight. Any place with direct sunlight is definitely a no-no. Instead, try to place your pictures in shade or artificial lights which will prevent the prints from fading any faster. You can also choose to hang your metal prints indoors, where they will be completely safe from the UV and last for a long time. If you want the light to hit them and reflect through the surface for a better look, then you can fix them near a window. This way they will stay in sunlight but only during the day. Keep metal prints away from the sun for a shining picture.
Clean with a microfiber cloth: The hanging photo frames or metal prints will eventually collect dust and will need a good cleaning. However, you should not wash them with soapy water or rub them with any rough scrubber. These will leave scratches all over the metal print on the wall and lead your print to fade and erode. Instead, always use a microfiber cloth piece to clean the surface of the metal print. You can use a glass top cleaning liquid to get rid of stubborn dust or spots but do not overdo it. The chemicals from the liquid might react with the print making it fade sooner. Read the ingredient list of the liquid wash that you use to make sure there is no harsh acid that may burn or harm the metal surface.
Changing spots frequently: If you are the person who needs a change of setting in your home, then we advise you to not remove your metal prints again and again. You can change their spots once in a while for a different ambience, but doing that very often will make the metal weak. As they need to be drilled in and out multiple times. The metal is also prone to corrosion so you must check into the places where you hang your metal prints. The spots have to be clear of any moisture or excess heat. This way you can protect the prints from fading and the metal from corroding any faster.
Look for alternative printing methods: We understand that metal picture prints have an essence to them but if you feel that they will not last for a longer time in your house, then you should opt for an alternative method of printing. There are many options these days which are unbreakable and have a long-lasting print that never fades. Such acrylic photo frames are gaining attention due to their affordable yet classy look photos. You can buy them online and offline at very affordable prices. The acrylic prints are fade-resistant and you can keep them in your house for years. Unlike metal prints, they will not corrode or ever break. You can hang them indoors as well as outdoors. Sunlight, water, or UV rays barely have any effect on them. Frameless, contemporary acrylic picture prints for your memorable pictures can be found at OMGs.
Metal prints are an amazing way to showcase your favourite clicks, art or even landscapes but considering the amount you pay, you should be able to use them for longer. As they serve the purp[ose of making your photos look the best then you can definitely use them for gallery view photos, and exhibition prints, where they have a lesser chance of fading. If you want prints for the long run, then you should purchase acrylic frames for your photos.