The popular social media platform has made people live an organised feed that is aesthetically pleasing to look at. Nowadays the trends are all over the internet and Instagram has the most of them. People are showcasing their talent and skills through pictures and videos edited to perfection to fit the squares of Instagram. Since these photos will be visible to a large audience on the internet-accessible application, users make sure they show their best poses. They put a great deal of time, effort and thinking into these little squares. But does displaying them on a screen do any justice to the high-quality content? You can take your decoration up a notch by printing your Instagram photos and displaying them in your house or workspace. Let us walk you through the process of achieving a great Instagram-inspired decor wall.
Get started with collecting the right pictures
The first step for that perfect feed on the wall is to find the best photos that you will need for printing. You can use your pictures from Instagram or look for someone else's photos which are free to be used. Such as popular artists, photographers, and illustrators post a lot of their work online for other people to see and use. You can simply download the pictures from Instagram using a tool online. This technique can come in handy if you wish to gift someone a printed photograph of them. You can download their best Instagram photo and get it printed on acrylic or metal as a gift.
The one thing you have to keep in mind when you are collecting pictures is the resolution of the image. As only high-quality images can be printed on different surfaces for a good result. Instagram depletes the quality of the photo when it is posted on the app, thus you may need to refine it before you get printed. For the printing however you will need to consider the wall and decor space. If you want multiple prints then you will need small sizes of prints. Alternatively, you can use one large print for the whole space and display your favourite photo from your Instagram feed. Instagram photographs have a resolution of 1080 x 1080 pixels, which is a decent size. Even for prints up to 75 x 75 cm (30 x 30 inches), that is sufficient.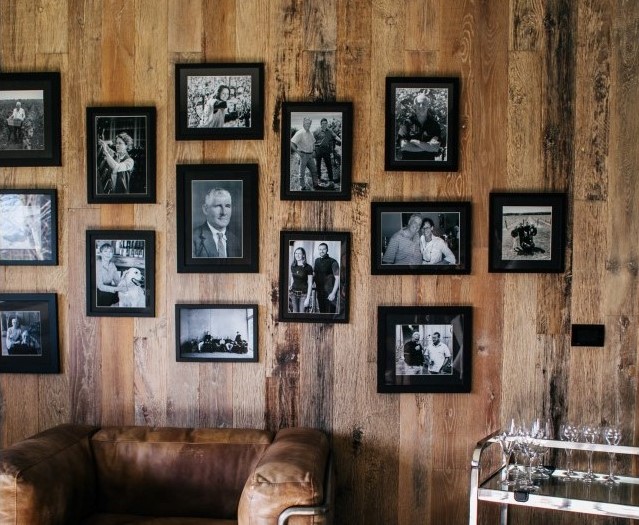 Prepare the set-up
Once you have sorted the pictures and the prints, it is time to start preparing your wall for the final set-up. We hope that you have already decided on a space where you want to put all your pictures. But if you haven't then it's fine because we are here to help you. Since Instagram pictures are personal to every individual, you may want to keep your privacy. If that is the case your bedroom is the most suitable space for your pictures. It is also very common to hang self-portraits in your bathroom these days, so you can fill your bathroom wall with some cool Instagram clicks as well. If you have selected the pictures with your friends or family then you can use them to decorate your common living space.
You can also choose a wall that will complement the colour scheme of your pictures. Having your hanging space ready in advance will save you some time. Meanwhile, you can see how you would like to place your pictures on the wall. You can try different arrangements and stick to the one that looks the best to you.
Where and how to print your photos in good quality?
Now, there are various methods to get your photos from Instagram printed for decoration. You can go to your local printing store to ask for help, however, they may not provide a good surface for the printing. A photo which will be hung on the walls of your house should be printed on thick, reliable material. The best material to get your photos printed on is acrylic as it is the latest that gets you the best results. This will ensure they are kept for longer and the print stays intact for years. To get the best quality for your pictures you can reach out to online stores which provide printing services on different surfaces such as metal or acrylic. OMGs has a great collection of acrylic photo printing services that you can check out.
Once you have decided on the medium that you want to use you can start transferring your photos from Instagram to a device such as your mobile or computer. We recommend using a computer as you will be able to see the image in clarity on a bigger screen. You can then proceed to upload these images on the website which you are using to print the images. You can select your sizes for every picture so that you will receive the photos fitting your wall. After finishing the customisation process you just have to provide a complete address where your prints will be delivered. When you get your images you can start putting them on the wall and there, you have your very own Instagram feed on your wall.