5 Masterpieces you can print for free
When it comes to printing famous art, or images on any medium to decorate your house you can find many art pieces which are in the public domain. That means anyone can use the art for commercial or personal use without any permission. These art pieces are usually of famous painters who are now dead for more than 70 years or the copyright has expired from the paintings. Besides paintings, there are famous photography pictures by renowned photographers that take the centre stage in free print collections. These collections can come in handy if you want to decorate your house with something different. Such priceless artworks are a great way to elevate your ambience and make it look grandeur. While you can find images and paintings online for your home decor project, we are here to provide you with some classic and latest picks. These are our favourites and we hope you will like them too.
The gorgeous images shown here are all in the public domain, so you can use them any way you like by downloading, sharing, altering, or printing them. Simply click on each of the photos below to get your own copy. This will take you to the specific download page for the image. Cheers to printing!
Landscapes
The best way to make your house lively and bright is to add a beautiful landscape portrait on the wall. One large print of popular landscape scenery or multiple pieces creating a gallery view can enhance the quality of your ambience. The living room is an ideal space for such classic prints. You can either print your favourite artworks on acrylic photo frames, canvas frames or shining metal frames. Any medium will suit and elevate the colour of the original painting. If you are a fan of fine arts then you will love a collection of such stellar artworks. The list contains 5 famous paintings by amazing painters recognised in history. These are free- to print which means they are in the public domain. You can print them for yourself or distribute printed copies for corporate or personal gifting.
Jalais Hills, Pontoise (1867): A beautiful view of the rolling farmlands from Jalais Hill painted by Camille Pissarro, a Danish-French Impressionist and Neo-Impressionist painter. A vibrant and classic artwork portraying the farm life with a clear summer sky making the landscape brighter. This illustration can be printed on canvas paper or metal frame for that exceptional artistic touch to your bedroom.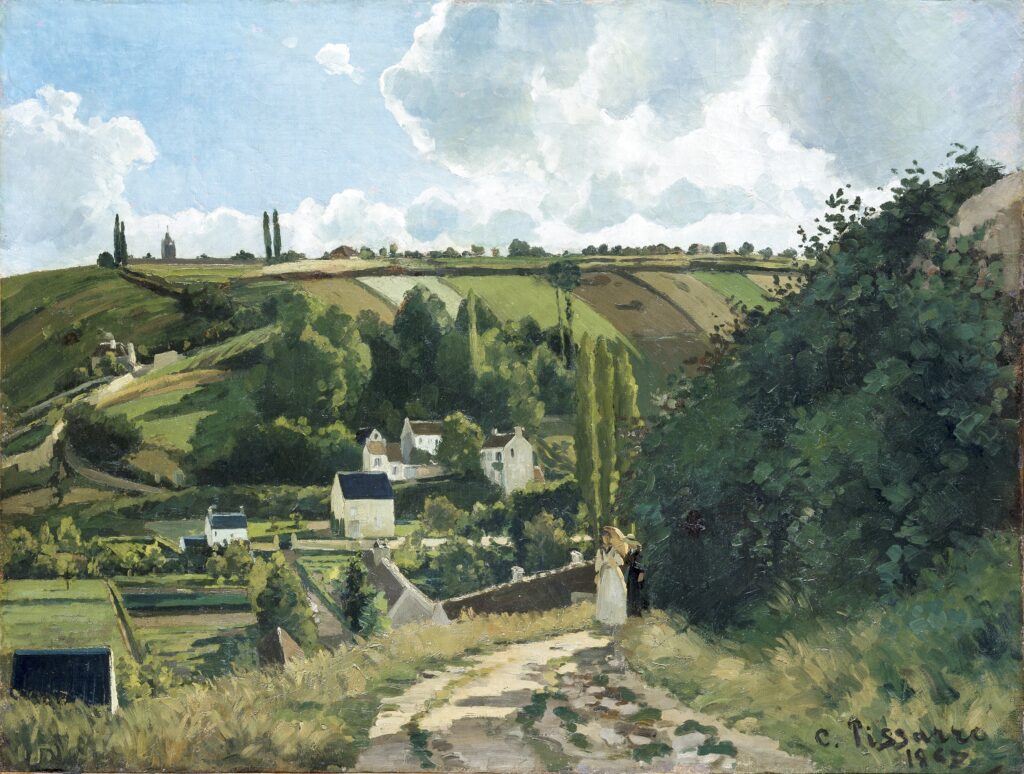 A Creek In St. Thomas (1856): Apart from the green and blue colour schemes Pissarro had great artistic talents. During his travels, he was inspired by the Virgin Islands and painted this masterpiece. It is a soft and sandy view of the beachside with a depiction of haze settling in the air beautifully. An acrylic photo print or a large-size popster will do justice to this painting.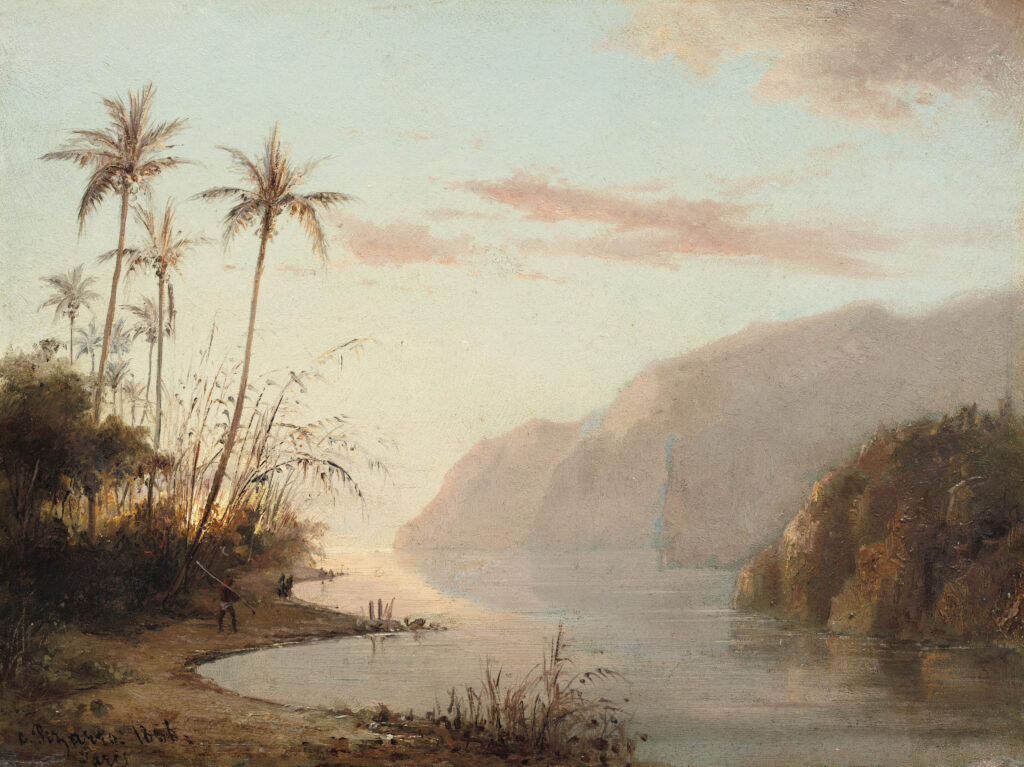 Landscape (1925–1928): We all are aware of the famous Starry Night by Vincent Van Gogh but he has painted landscapes as well. One of them and our absolute favourite is the one linked below. With this charming small artwork, you can indulge your inner longing to reside in a modest hut surrounded by rose bushes. Add it to your collection by printing it on a large-size metal or acrylic frame.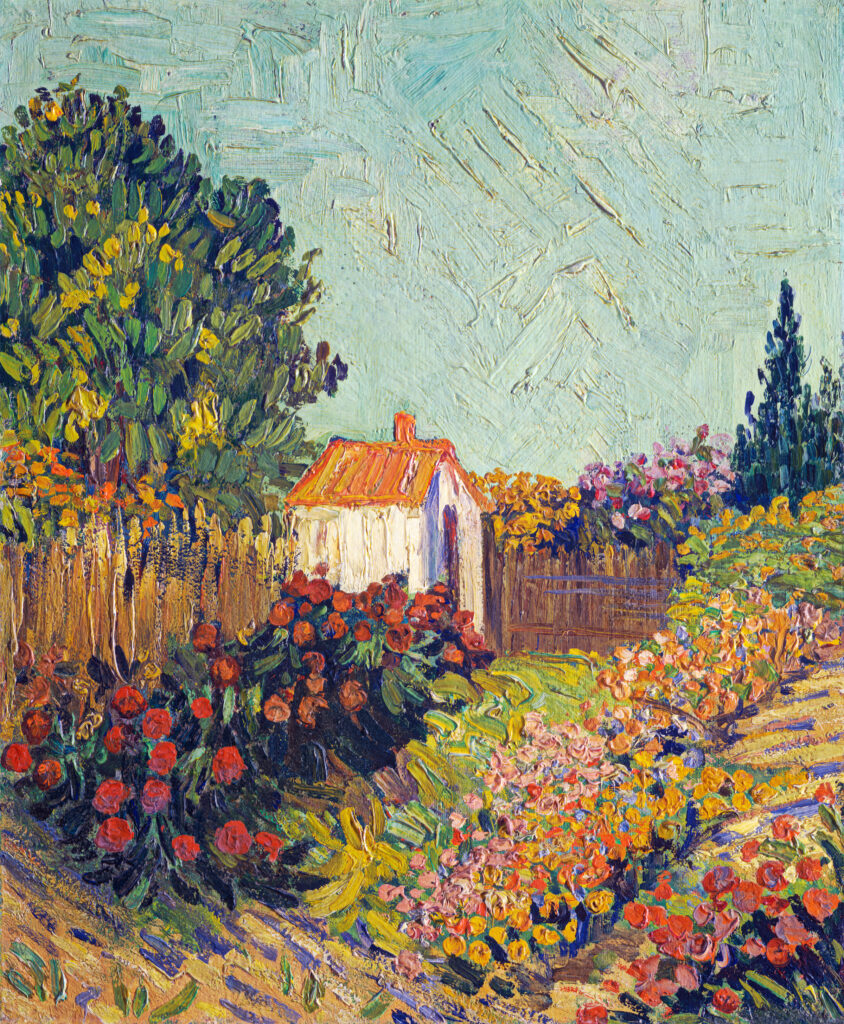 Starry Night Over the Rhone (1888): another masterpiece by Van Gogh that reminds us of the Starry Night and Road with Cypress and Star. This illustration clearly tells how much Van loved the starry skies. The beautiful, vast sky full of stars makes us want to leap inside the painting and witness the view ourselves. But we can display this piece in our living rooms on a canvas frame or acrylic frame and enjoy the view every day.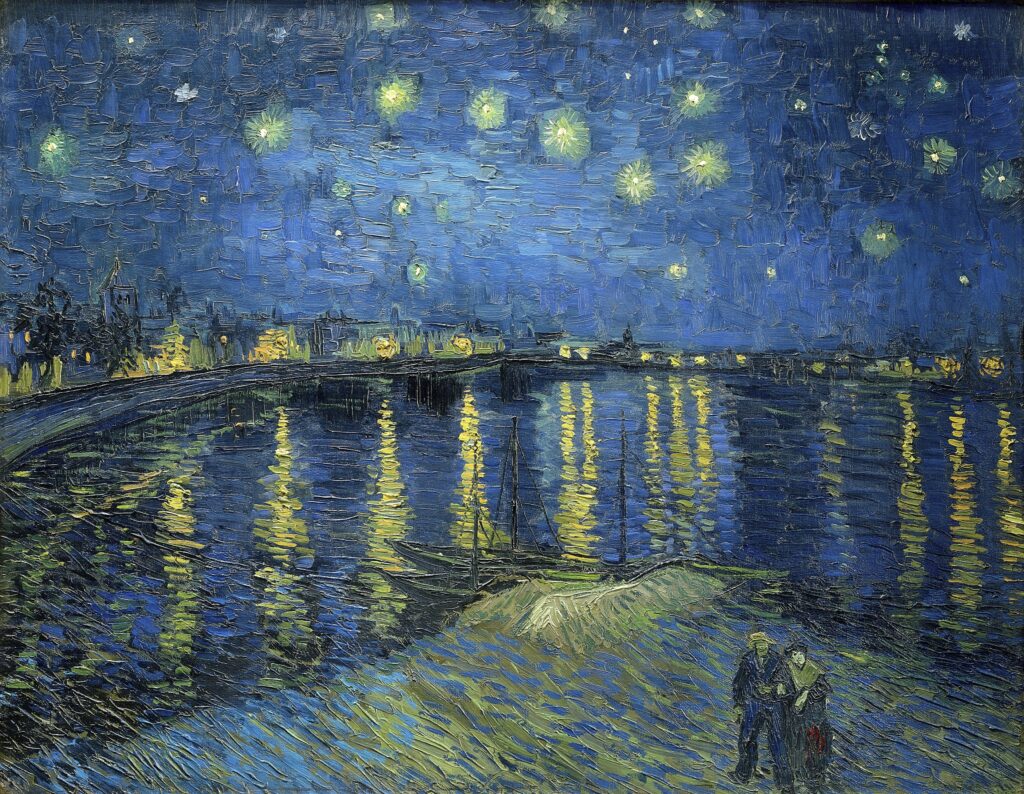 View Of Delft (Ca. 1660–1661): The famous painter Johannes Vermeer, whose Girl with a Pearl Earring has been a popular name in the world of fine arts, has painted multiple pieces inspired by his surroundings. View of Delft is certainly a gorgeous illustration of the original landscape. The cheerful skies make this the ideal item for anyone wishing to add the artwork to a room. Bring it to life by printing it on a glossy metal frame.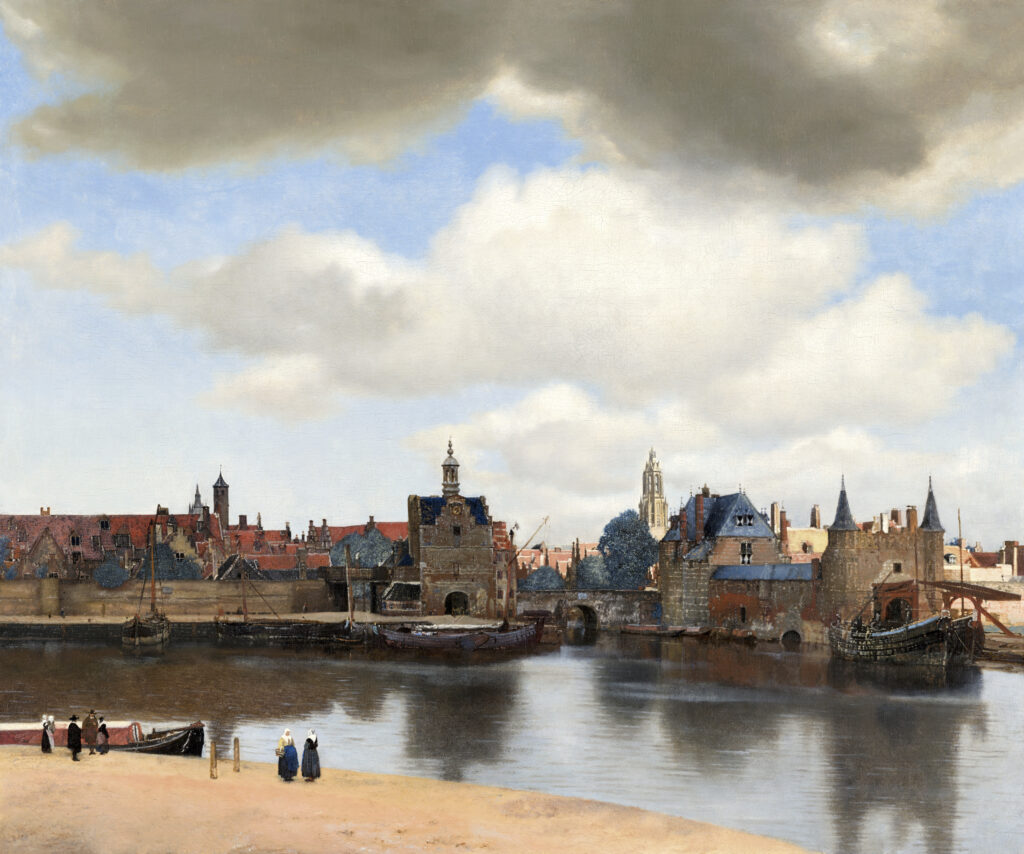 These famous paintings are appraised by historians and the present world equally. The beauty and history of painting methods and varying styles are a treasure to keep. As they are available to be printed for free, you can use these masterpieces to expand your love for art. You can upload these images on OMGs and print them on your favourite surface.