The infamous material that is thriving in the printing industry is still a mystery to many. Acrylics are a great way to decorate your homes and offices. They are suitable wall decor for any indoor or outdoor space. A reasonable acrylic photo frame has the potential to make your room look elegant and contemporary. You can use them in any theme for example a traditional Indian home or a modular setting, acrylic pictures are versatile. The question that often arises in the buyer's mind is how to print on acrylic at home. The answer to this question is quite simple, you can use the services of various online sellers.
Yes, the online stores now taking the framing and printing market by storm are providing acrylic printing as well. The websites of such stores are equipped with tools that help visitors in designing their own acrylic prints. This solves the problems they face while pondering how to print on acrylic sheets at home. It has become easier to get the things we want by simply ordering them online. Online shopping allows us to purchase acrylic photo frames in a few minutes without much hassle. We have compiled the information on how to print photos on acrylic so that you can start your redecoration project as soon as possible.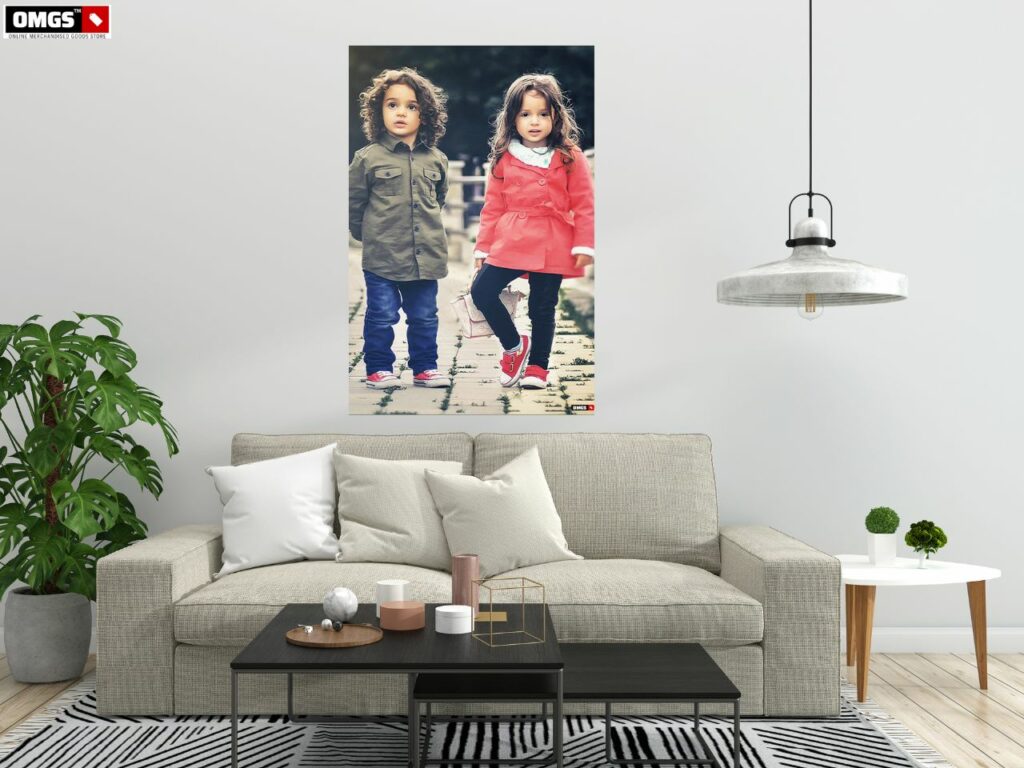 How to make acrylic photo prints
The process to make your own acrylic frames is rather easier than anticipated. With the help of popular online suppliers such as OMGs, you can design a picture and get it printed on the acrylic sheet with ease. There are various tools that may help you throughout the process. The advanced technologies used in these web-based stores facilitate the customers to achieve an elegant image print on acrylic. You can follow the tutorials or instructions provided by the store to customise your acrylic picture frame. If you are stuck in the process at any step, you can ask for assistance from the support team of the store. They will come to your rescue and help you out. Let's go through the process to figure out how to print photos on acrylic sheets.
Visit your favourite site to order online
You can start your acrylic printing by placing your order online. As we said earlier, you can find many online stores that offer to print your pictures on acrylic. This is the easiest way to get your favourite images on a solid acrylic frame without the hassle of stepping out of your house. The first step is to look for a website that caters to all your printing requirements. At OMGs you will find a variety of resources to design your acrylic picture frame. To start the process you need to pick your favourite image, that you wish to print on the acrylic and upload it in the required field. Adjust the image to fit the frame you have chosen or select a size for your acrylic image afterwards. Your photo is now ready to be printed on the acrylic frame.
Place an order for an acrylic photo frame
Once you have passed the stage of customisation and designing of your acrylic picture, now you have to move on to the most crucial part. The final yet important step is placing your order. For this, you will need to provide your complete address, where you wish to receive your frame. Along with your personal details you have to make your payment. The amount you are charged for your acrylic image can vary depending on the size and thickness of the frame that you have chosen previously. You can pay this amount using any online method from the available choices on the website. You can use credit or debit cards as per your availability or opt for a UPI-processed payment. This is the last stage of printing your acrylic frame at home. After making the payment and providing the required details, the ordered frame with your picture printed clearly on it, will be delivered to your house.
Decorate your house with memories
Now that you have successfully printed your images on acrylic sheets and received the printed frames, you can put them on your walls. Get started with some colourful decoration of your house and use the walls efficiently for more space. Your memorable pictures from family trips, events, weddings, vacations and self-portraits are perfect to be printed on acrylic and hung around the house. The versatile acrylic frames will fit any theme or decoration and make your space brighter. The bold colour schemes can liven up your common space.
If you are looking for premium quality acrylic frames, you can check out our wide collection of the best acrylic photos online. Get your perfect home decor in only a few clicks on our online store.