Where to Print Acrylic photos?
Are you looking for premium quality acrylic picture frames for your house? The popular decoration item is relatively easy to find these days. However, it can be a difficult task to find the best acrylic photo printing shops. But worry not, we are here to answer where to print photos near me on acrylic. Given the popularity of the material, a lot of new acrylic printing shops are opening up in the city. We can easily find the perfect print for any space in our house or office. Yes, the versatile acrylic frame can be hung anywhere, on any wall of your choice. In this blog, we will not only look at the places where photos are printed but also where you can hang them to get the perfect decor look.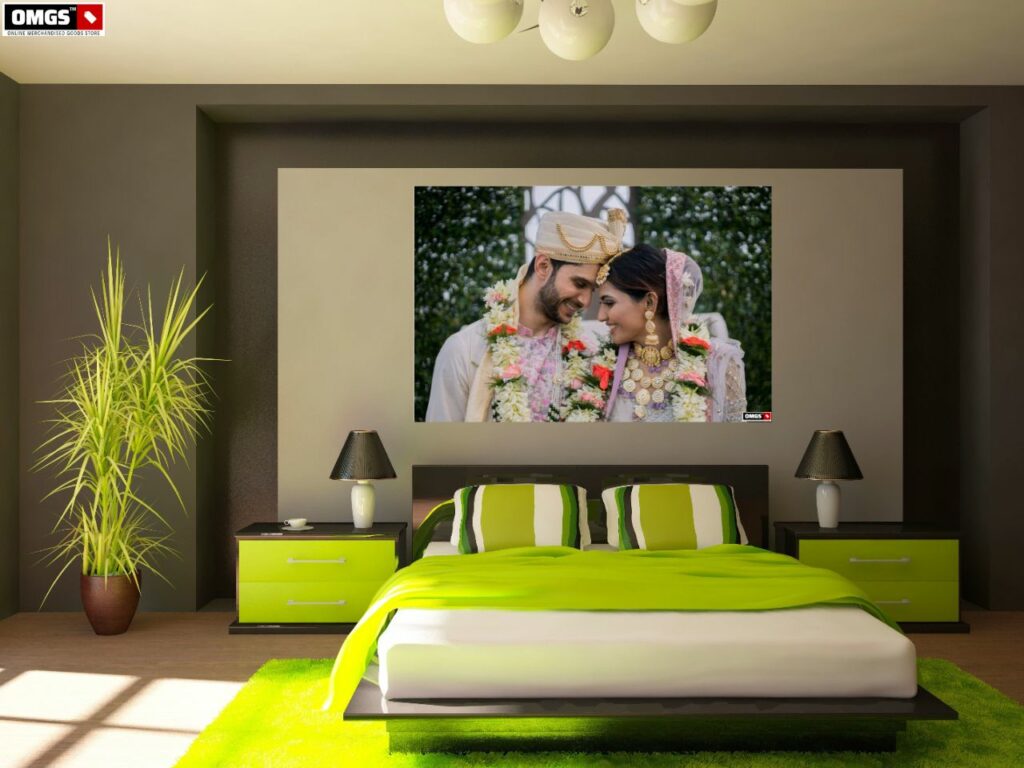 Where to print on acrylic?
As the framing technique of printed acrylic pictures is hyped around the world, it is easier to find a shop that may print your photos. To make the browsing simpler for you we must let you know about the online stores that are selling high-quality acrylic photos. Many such stores have customisation options for your prints, that is, you can now design and print your own image. Although there are many offline stores you may find in your city, who sell acrylic sheets near me. One of the best online acrylic printing stores is OMGs, where to print on acrylic is a walk in the park. The online store provides an advanced platform for the customers and caters for their personalised needs. The process is swift and easy to follow as you only have to upload an image and place your order. For your convenience, all the design tools are placed right on the preview screen, where you can make changes and see them right away.
Let's look at the procedure you will have to follow to order your acrylic photo frame online from the OMGs store.
Select your frame: The first and foremost step when you enter the website is to choose your acrylic frame template. This will be the background and borders of the final print that you will receive. There are various templates available for customisation of your acrylic print on the website. If you do not want a previously designed template then you can skip this step and move on to uploading your image.
Upload your image: The next step in customising a fabulous print on acrylic is uploading your best picture. It can be your self-portrait, family photo, vacation pictures, etc that you have been saving for a large physical print. The only requirement is a high definition, so make sure the photo you have chosen has top-notch clarity. Our UV printers will take care of the rest. After uploading you can adjust the image by zooming or cropping in your chosen template.
Choose a size and thickness: Once you have uploaded a picture that you wish to print on the acrylic sheet, you need to decide the size and thickness of that frame. There are numerous options available in the sizes of the acrylic frame. You can go for multiple smaller frames if you wish to decorate your wall with an arrangement or you can select a collage view to include multiple pictures. Alternatively, you can order a large-size print of your favourite picture. For the thickness of the acrylic frame, you can choose from 3 mm or 8 mm which are our standard options. Remember that size and thickness affect the weight of the frame.
Customisable backgrounds: Although you will upload a photo which already has a background, if you want to change the background, then you can choose from our collection. We have different backgrounds which you may try and choose for your uploaded image. The people or faces in the image will stay as they are, switching the background colour and atmosphere. This makes editing your photo easier.
Multiple ways to hang: We provide either industrial-level double-sided tape or mounting screws with each acrylic frame. All of the 3 mm acrylics are lighter in weight and can be hung by simple pasting them on the wall using double-sided tape. Whereas the 8mm prints are heavier and will need to be mounted using screw studs. The studs we send are round, pleasing silver studs, they will suit any ambience. The 8 mm acrylic picture prints are drilled with holes on all four corners before sending them to your address.
The last stage after getting all these details in check is to pay for your order. You can easily make your payment via online methods such as net banking, credit or debit cards, UPI, etc. While completing the payment you have to provide your correct details where we can deliver the frame. So, looking at all these pointers, it is safe to say that OMGs has the best services when it comes to printing and framing on acrylic. This is your one-stop where to print and frame photos.