What is an acrylic photo frame?
The home decor industry has evolved efficiently in recent years and this has brought many new items into the list of popular decoratives. The acrylic photo frames are the latest addition, replacing the traditional methods of framing your pictures. Usually, people would print their photographs on thin paper and preserve them using a glass panel. But the acrylic frames have made it easier to keep your photos for a long time. Your images are transformed into bright wall decor with acrylic photo prints, which seem like HD works of art. They are the most affordable photo printing options available at low prices. You can easily renovate your house with some beautiful pictures printed on acrylic sheets. Since the products are very new there is less information about them, so to give you a complete guide on what acrylic photo prints we have compiled this information. We will answer the most frequently asked questions about acrylic photos below.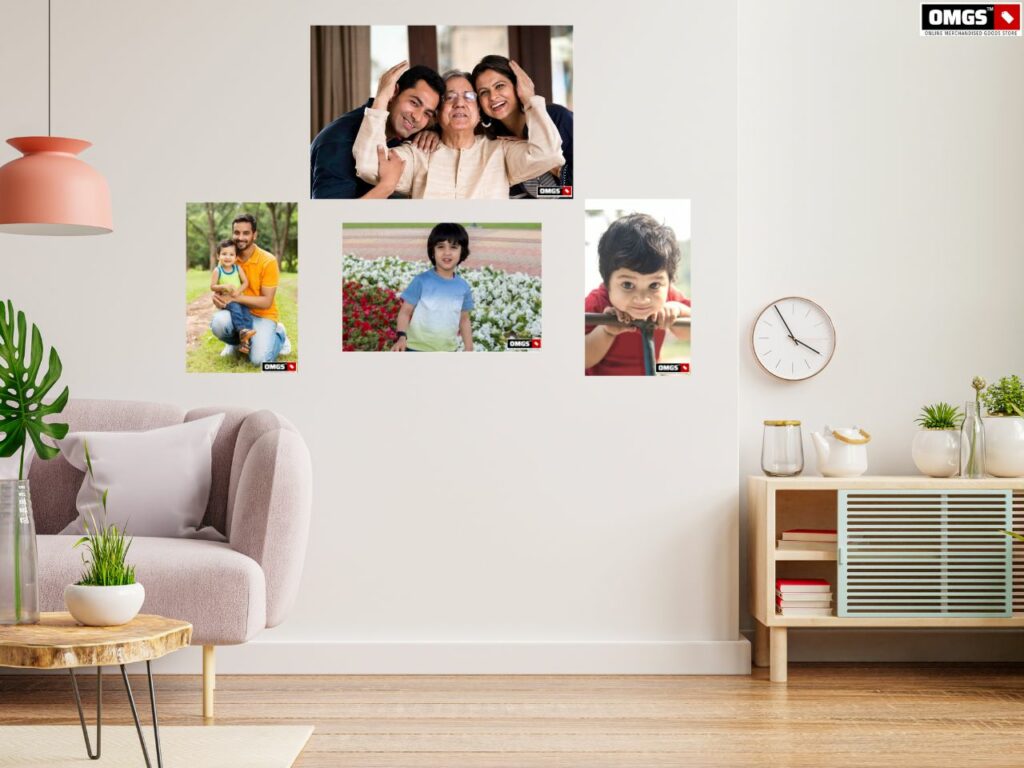 What is acrylic print?
Acrylic prints are just your pictures printed on a special material, that is, acrylic. Acrylic is made up of a mixture of plastic which makes acrylic the strongest material. You can print and keep your memories preserved for years to come. A thick, transparent sheet of acrylic may resemble glass on a closer look. It reflects light, shines, and has a transparent surface just like glass panels. However, the strength and durability of this material set it apart from every other surface used for printing. It is the innovative method you can utilise in making your home look more modern and contemporary. You can decorate any room in your house with an acrylic print. Be it your bathroom or the living room, an acrylic print will suit any theme. Let's look at some of the qualities of acrylic photo frames that work in your favour.
Bright and bold colours: Whichever photo you provide for printing, once it passes through the printer, the colours of the photo are enhanced. You will receive a bright and bold acrylic print after the process is completed. For this, you only have to upload a high-definition version of the image that you wish to be printed upon acrylic.
Compact, lightweight design: The acrylic picture prints are usually light in weight as they are a plastic material. You can easily carry them or change their arrangement anytime you want. You can choose the thickness and size of the frame which may affect the weight of the acrylic. A bigger size in 8 mm thickness will be heavier than the 3 mm version of the same size. However, the convenience of hanging frameless pictures is retained in every size.
Durable and strong built: The acrylic frames are made of stronger grade plastics that are unbreakable. Yes, the acrylics you buy with your image on them, are practically unbreakable. They are also scratchproof and can survive a fall from height. This quality allows you to hang your pictures both indoors and outdoors without any hesitation. The acrylic frame will endure the environmental changes with ease.
A waterproof surface that shines: It is well known that the surface of the acrylic frames cannot get wet. The print on your frame will not fade or start to flow like ink if the frame gets wet by water. You can easily wipe away the water as you do from glass. However, if you use any chemical-based cleansing liquid, then the print may get mixed up with it and start to fade. So make sure to use only glass cleansers or soapy water to clean your frames.
What is acrylic printing?
The printing method of transferring your chosen photos on the surface of the acrylic sheets is known as acrylic photo printing. The printing technology that is used is highly advanced and ensures that the prints are of top quality. Since the objective is not only to provide you with a print but to help you achieve an outstanding decoration in your space, UV printers are commonly used for acrylic printing. Only fade-resistant inks are used to print the images on acrylic to keep the print intact under all circumstances. Such innovative methods of printing bring your dream image to life on acrylic. The popularity of acrylic frames has b rough many new printing agencies into the market. Most of them are diligent with their work and have risen as the best acrylic print providers, such as OMG. They will help you through the process of printing in some easy steps online.
If you wish to know more about acrylic photo prints and where you can find them here. You can also check out our acrylic photo products on our website. We offer the best quality acrylic frames at very affordable prices.